Anne Kat Brevik, Director of LNG Research & Forecasts, Thomson Reuters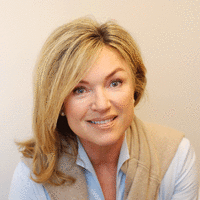 Anne Kat is engaged in building up the Global LNG Market service and developing market analysis and forecasts, with particular emphasis on LNG market dynamics and the development of Asian LNG markets. Prior to joining the Global LNG team in 2013 she worked as a Commercial Manager in Thomson Reuters Point Carbon Team.

Prior to joining Thomson Reuters in 2005, Anne Kat spent 10 years working in Norsk Hydro where she held several positions; as Head of the Nordic and Continental Power Market Analysis Team, Senior Analyst of Oil and Gas Markets, and Negotiator of Long-term Gas Contracts. Prior to this she spent seven years in the shipping industry.

Anne Kat holds an MSc in Petroleum Economics from the University of Bergen, Norway.
Laura Page, Lead LNG Analyst, Thomson Reuters
Laura has been analysing commodity markets since 2011 and joined Thomson Reuters last year as Lead LNG Analyst.

Previously, Laura worked as Deputy Editor of Argus' LNG Daily report, which provides global spot price assessments, news, analysis and shipping coverage of the LNG market. Prior to that, she worked as an aluminium market analyst for CRU, where she became Editor of the company's monthly Aluminium Monitor publication.

Laura holds a Master's in Economics from the University of Exeter.
Gregory Hawken Kramer, Global Commodities Marketing Specialist, Thomson Reuters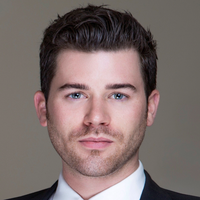 Gregory is the Global Commodities Marketing Specialist at Thomson Reuters, responsible for covering the marketing and communication requirements for the overall commodities business including energy, metals and agriculture.

He joined Thomson Reuters Proposition Marketing team in 2017 and was previously the Senior Editorial Manager at Oxford Business Group for seven years where he was responsible for the production of economic intelligence and market research on Qatar, Bahrain, Jordan and Indonesia. Prior to that he worked as a freelancer for two years in Albania, Belgium and Thailand.

He holds a BSc in Business Administration with a specialisation in International Business from the College of Charleston and is currently pursuing his MA in Entrepreneurial Leadership in Global Business from the University of Chester.