How the right processes and systems can help corporate treasury mitigate risk
Watch the webinar recording
Last summer, New Zealand aircraft manufacturer Pacific Aerospace was charged with breaking new United Nations sanctions after an aircraft it sold to a Chinese company ended up on a runway in North Korea. The company pled guilty and is awaiting sentencing; penalties may take the form of substantial fines or imprisonment of up to 12 months for individual executives.

This is not an isolated incident, in fact, 99.58% of the total value of fines imposed for breaching US Office of Foreign Assets Control (OFAC) Sanctions last year were issued to non-banking institutions.

Sanctions filtering and "know your customer" are therefore not just banking problems. Regulations are perpetually becoming more complex and companies are expected to abide by all relevant laws in the places where they do business.

With an ever-growing workload and strategic position within the business, what impact does today's dynamic geopolitical environment have on the role of corporate treasury, especially if their company operates globally or is looking to enter new markets?
Webinar information:
Topic Global sanctions and corporate treasury
Speakers Bill North of Pelican | Jesse Spiro of Thomson Reuters
In this Treasury Today Group webinar our expert speakers give an update on the current global sanctions landscape with a special focus on US-wide sweeping sanctions. In addition, providing practical advice to help ensure corporate treasurers are aware of and manage the impact sanctions might have on their day to day roles and the wider business.
About the speakers
Bill North of Pelican | Industry-leading compliance and fraud prevention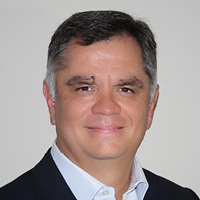 Bill North is Head of Global Sales at ACE Software. He is responsible for all aspects of new customer acquisition and client management. Prior to this role, Bill was Director of Corporate Sales where he was instrumental in penetrating the corporate payment market in North America.

Bill has over 15 years experience working with Corporates and Financial Institutions in Cash Management, Electronic Payments, and Compliance. Bill has also held Senior Sales positions at IT2, SunGard and Wall Street Systems. Bill holds a Bachelors of Science from the University of Houston.
Jesse Spiro of Thomson Reuters | The intelligence, technology and human expertise you need to find trusted answers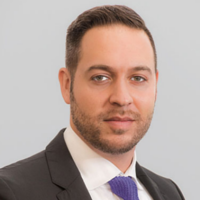 Jesse Spiro is the Global Head of Threat Finance & Emerging Risks. He is an expert on financial crime, anti-money laundering, enhanced due diligence and third party risk. He oversees a global team of research analysts covering bribery, corruption, and threat finance (terrorism, proliferation, cyber crime, organized crime, smuggling, trafficking).

He is a member of the Intelligence and National Security Alliance (INSA) Financial Threats Council, and the U.S. Chamber of Commerce Human Trafficking Task Force. He is the author of several reports on supply chain and reputational risk, and a graduate of the University of Maryland, College Park.
Moderator: James Hayward of Treasury Today Group | T

reasury information with flagship publications Treasury Today and Treasury Today Asia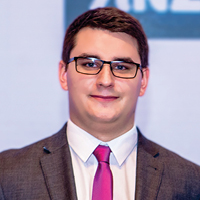 James Hayward is Editorial Manager at the Treasury Today Group. A politics graduate from the University of East Anglia, James began his career with Treasury Today in 2013.

James spearheads the editorial content for Treasury Today Asia and oversees a variety of editorial projects across the whole group.