Asia-Pacific Webinar:


Cost of Compliance
Listen to our on-demand Asia-Pacific focused webinar - now available.
Niall Coburn, Senior Regulatory Intelligence Expert discusses the key findings from our 10th annual Regulatory Intelligence Cost of Compliance Report and how they will shape the future of compliance.
Event information:
DateRecorded date: 10th July 2019
TopicCost of Compliance in Asia-Pacific
SpeakersNiall Coburn, Helen Chan

Click here to download your copy of the 10th annual Cost of Compliance Report.
About the speakers
Niall Coburn, Senior Regulatory Intelligence Expert - Thomson Reuters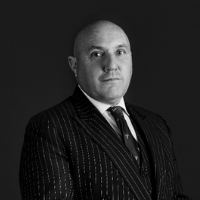 Niall Coburn is regulatory intelligence expert, Asia Pacific. He joined Thomson Reuters in 2013 from FTI Consulting where he was managing director for investigations in Australia. A barrister, he is a former senior specialist adviser to the Australian Securities and Investments Commission and director of enforcement at the Dubai Financial Services Authority. He was part of an international team that wrote the regulatory and financial market laws and rules for the Dubai International Financial Centre.

He has more than 20 years' experience in financial markets regulation. In 2002, he was awarded an ASIC Australia Day Honour Medal for his work in corporate investigations. He has written a book on corporate investigations and insolvent trading and has been a regular commentator for the Australian Financial Review.